It is endless single-layer edging with a surface finish, supplied in rolls. Made from non-fading, specially-formulated papers, they can be perfectly matched, where required, to our foils or most board decors. Melamine edging is supplied in solid colours or printed with woodgrain or fancy designs, impregnated with duroplastic resins and over lacquered for strength and durability. Materials are environmentally friendly and there is a wide variety of surface embossing available.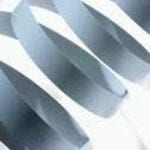 ABS Edging is offered in a wide variety of different surfaces, colours, decors and dimensions. 
ABS is a durable and impact resistant, environmentally responsible material that is safe to use and recycle. The materials used are resistant to high temperatures, have high UV resistance, are colour fast and can be processed on all conventional edgebanding machines.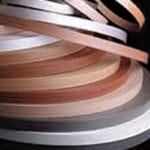 Natural Timber Veneer Edging
Australian Timbers supplies a wide range of multilayered Flexiwood veneer and single-layered Flexiwood veneer in economical rolls. For multilayered veneer a colour coordinated homogeneous veneer selection for each layer guarantees the solid wood character of this edging. It is supplied in rolls which makes it perfectly suitable for the economic application onto high quality board via standard edging machines. The gluing of the veneer layers is done with a special PVAc glue dispersion type D3 and therefore particularly suitable for use with stationary processing centers.