We stock quality external cladding from Thermory® including the Benchmark, Drift, Herringbone, Ignite and Kodiak range.
Thermory Colour Evolution
Sunlight and rain impact the rate of aging, but each Thermory board will undergo a unique journey as it ages and silvers.

Natural wood feels warm and inviting in both interior and exterior design. Especially in outdoor use, it is important to choose wood that is not only attractive but also durable. Thermally modified wood offers precisely that.
Real wood products with beauty and stability in every fiber.
Stands up to moisture
Thermory's products offer significantly reduced absorbency.
Rot-Resistant
Every fiber of the board is naturally enhanced.
Exceptional durability
Rot-resistance that few products, exotic or engineered, come close to equaling.
Thermory takes testing seriously
Products are consistently proven through third-party test results.
Complete modification of every fiber
Thermory's process modifies each board completely, all the way through the core, leading to unrivalled durability and stability.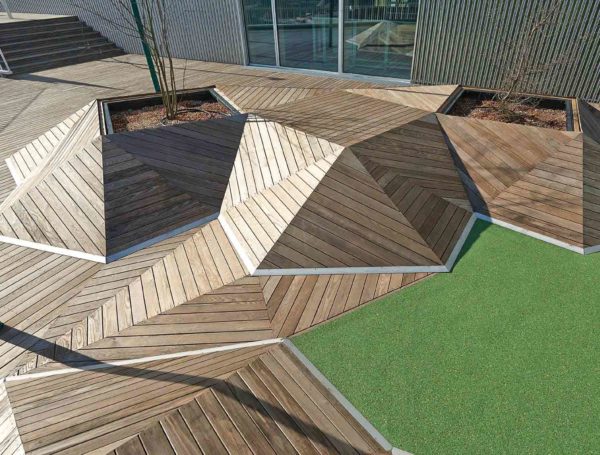 Benchmark is available in a range of timbers for cladding and decking. Sunlight and rain impact the speed at which the products age, but the result is always the same – elegant platinum grey.




Drift gives you the stunning look of reclaimed wood without the unknowns. You still get the unequalled stability and rot resistance of our standard products, though. So go ahead – defy convention with Drift, and create the bold real wood aesthetic you want without sacrificing durability.
In addition to thermally modified ash and pine, Drift uses thermally modified spruce to create a stunning product with a 25+ year rot-resistance rating.
Get the look of reclaimed wood without the unknowns, and with the unrivalled stability and rot-resistance of Thermory products.
Drift uses the same thermal-modification process as the Benchmark series to create real wood that is modified to perfection, leaving no fiber unaltered. Then the wood is coloured and textured to closely resemble reclaimed wood, giving you the best of both worlds.
Choose from a number of colours that give the unique weathered appearance of aged wood.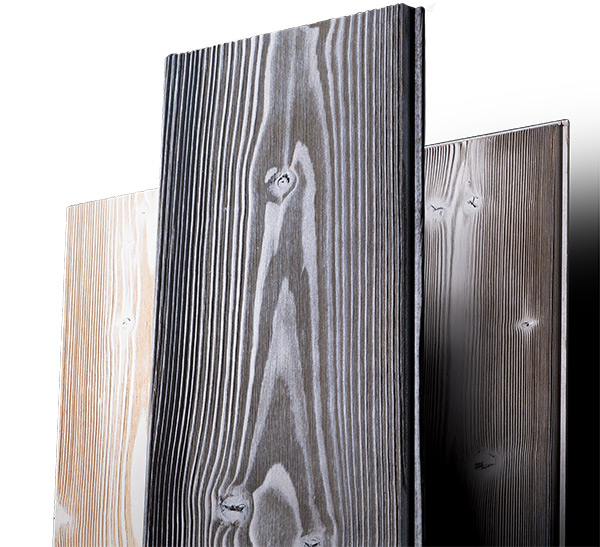 Drift is available in a range of timbers for cladding and decking.
Herringbone by Thermory makes creating a herringbone-patterned deck exceptionally easy.
Decking modules match up perfectly to create an effortless herringbone pattern
Starter and end cap modules allow a simple starting and ending of each pattern line
The under-mounting strips align the boards and make installation easy
Decking modules and starter/end cap modules are sold separately, allowing you to create the size you need
Stainless steel screws for installation included with decking modules
Pilot holes on the under-mounting make each piece easy to install with stainless steel screws
Boards are Thermory Benchmark White Ash, unequalled in durability.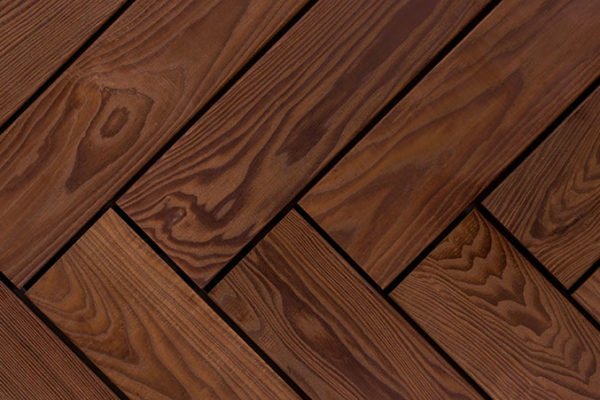 Herringbone Decking is Easy!
Herringbone by Thermory allows you to install a herringbone-patterned deck in less than 1/3 the time that it would otherwise take.
Herringbone by Thermory
Joists rest a standard 16" (406 mm) apart – no extra framing needed!
Pre-cut and assembled herringbone modules match up perfectly, every time.
Beautiful decking surface with no visible screws.
Under-mounting strips automatically align to create the pattern.
Traditional herringbone installation
Requires 2x as much framing.
Requires a lot of time, math and custom milling.
Hard to achieve hidden fastening without proper clip solution.
Requires individual board placement and installation.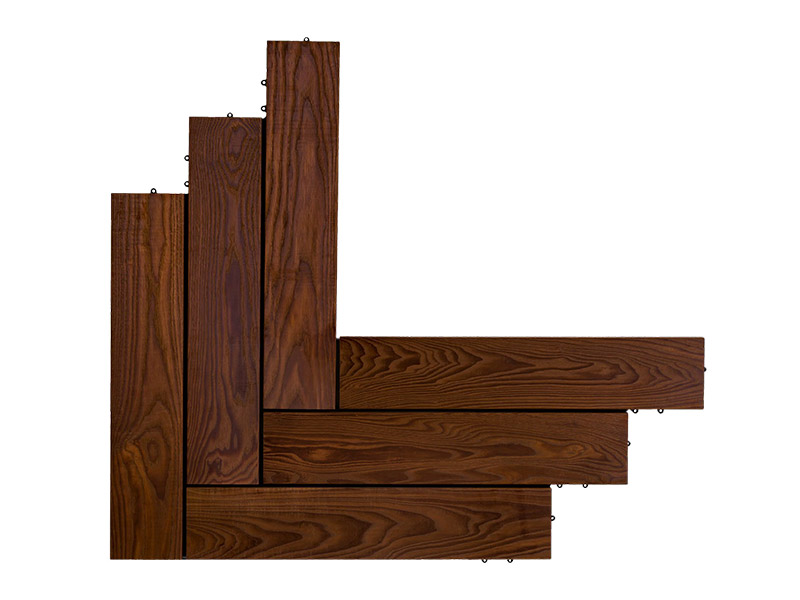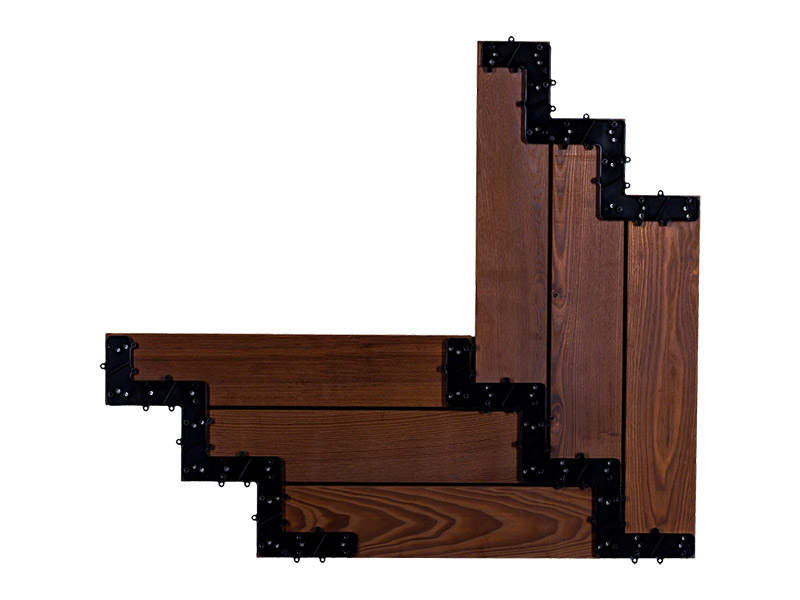 Ignite by Thermory is setting the cladding world on fire.
Ignite mimics the traditional look of shou sugi ban with the added benefits of thermal modification.
Stained, brushed and embossed to recreate the texture of charred wood without the mess and residue
Thermally modified to create consistent rot resistance to the core
High level of dimensional stability
Highly controlled process ensures reliable results every time.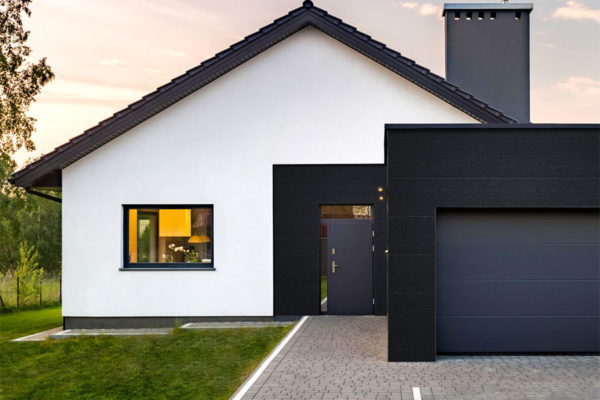 The Look Without The Torch
Ignite by Thermory creates its signature dragon scale pattern by embossing, brushing and tinting thermally modified Scots pine. Unlike modern shou sugi ban, which is often created by hand with a torch, Ignite is created with a deceptively flame-free process. It is also available with only the brushed texture.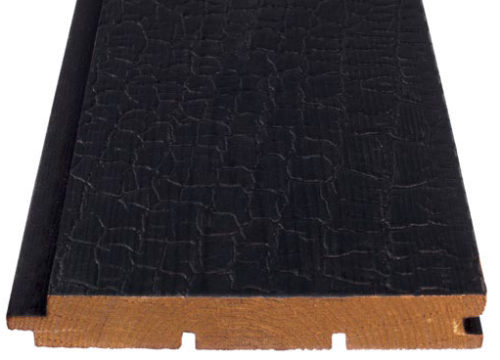 Kodiak spruce decking and cladding – wide and rugged.
Kodiak by Thermory combines a natural look and feel with impressive size and unequalled durability, for a bold real wood board that rules the forest.
Knotted spruce boards retain their natural appeal, while their extra wide size allows for faster installation. The brushed texture adds ruggedness without sacrificing the refined look you crave.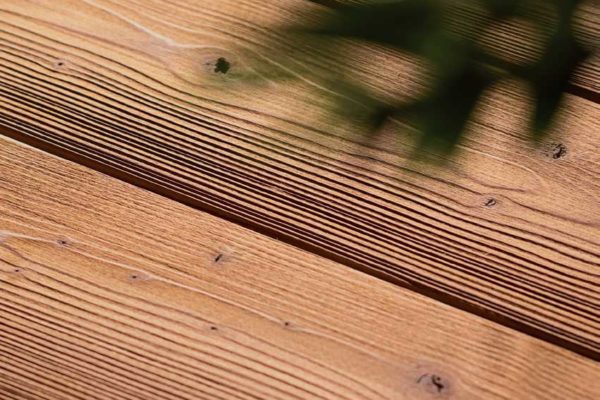 Spruce decking and cladding
Kodiak gives your project the bold allure of the backwoods.
20×186 mm and 20×211 mm cladding boards for modern lines with fewer seams
26×185 mm decking boards, extra-wide for fast installation
Brushed for rustic texture
Thermally modified for 25+ years of rot resistance
Can be installed with hidden clips (no visible screws!)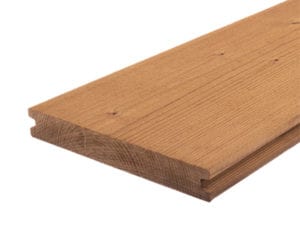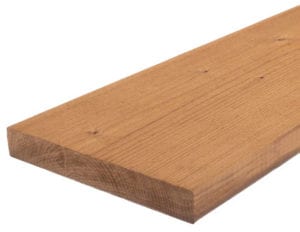 * Please note: Colours are a guide only and may vary from actual product colour.